• 30% of the Operation & Maintenance centre´s electricity needs will be covered by solar energy
• All photovoltaic panels already in operation
• Concrete actions that underline the commitment to decarbonize the Via Pribina expressway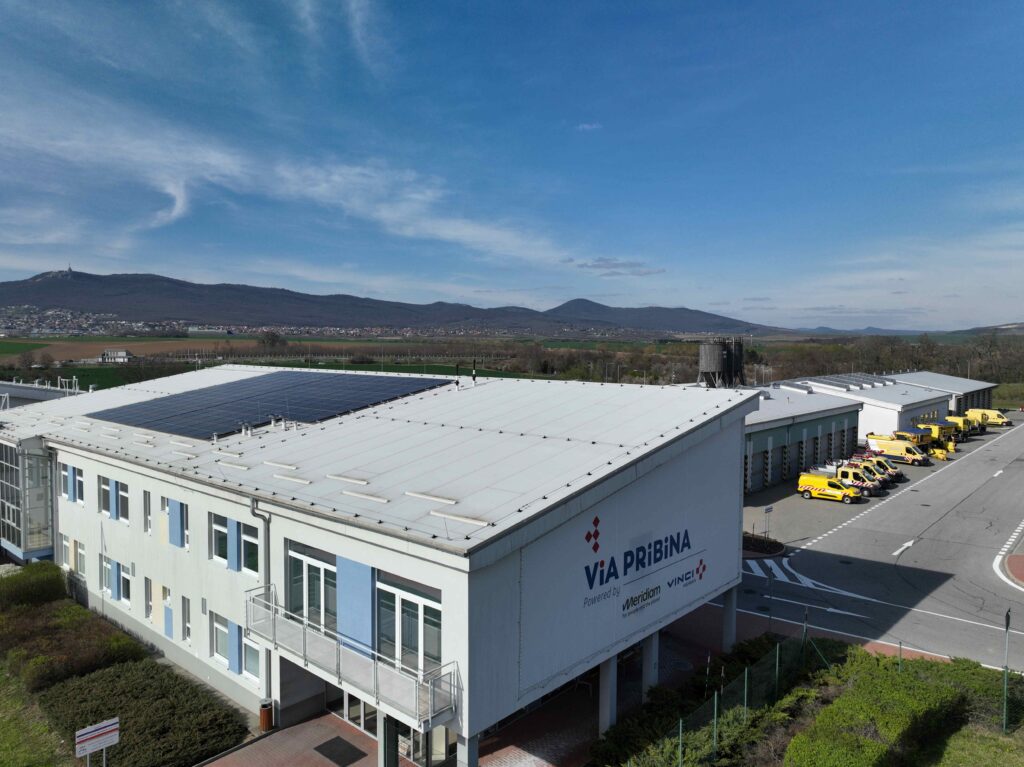 Via Pribina, a subsidiary of VINCI Concessions and Meridiam, consessionaire of the 52km expressway in Slovakia, is proud to announce the installation of 96 photovoltaic panels on its rooftop, providing a maximum output of 40kWh. These eco-friendly power generators are anticipated to cover up to 30% of the Centre's annual energy consumption, significantly reducing the carbon footprint of our 52km expressway.
The panels, which have been producing electricity since March 31, 2023, represent our ongoing dedication to environmental responsibility across all aspects of our operations. In addition to the immediate benefits, Via Pribina is exploring potential expansion and the integration of battery storage to optimize the installation.
In parallel, heat pumps have been installed, allowing for reduction of the gas consumption at the Operation and Maintenance centre. Powered by the newly installed photovoltaic panels, this new technology should reduce the gas consumption by 50%.
Quentin Duchâteau, Deputy CEO of Via Pribina declared: "At Via Pribina, we are driven by our commitment to sustainability. After a complete switch to LED lights , the photovoltaic panels are another example of our continued efforts to further decarbonize our expressway.´´
To further utilize the solar energy, the operator of the expressway, Via Pribina Operations a subsidiary of VINCI Highways, is testing a fully electric vehicle. The four-month testing period of Peugeot 208 with 50 kWh battery and an electric range of 350km is marking a significant milestone in the company's commitment to sustainable and environmentally friendly practices.
These actions firmly establish Via Pribina as a sustainable highway taking concrete steps to decarbonize the infrastructure, showcasing its dedication positive mobility.
Via Pribina installs 96 photovoltaic panels
was last modified:
June 2nd, 2023
by
Categories: