Via Pribina Operations, a.s. is responsible for the operation and maintenance of the R1 Pribina expressway (from 28th October 2011) a 46 km long section from Nitra to Tekovské Nemce. The northern bypass of Banská Bystrica (6 km long section) was added under Via Pribina Operation in July 2012.
Via Pribina Operations, a.s. is a 100% subsidiary of the VINCI Concessions group under which it represents a VINCI Highways project. 
Operating in 16 countries around the world, VINCI Highways is a leading concessions company and provider of road transport services. Working with local partners, VINCI Highways designs, finances, builds and operates almost 4,000 km of roads to the highest international safety and quality standards.
Our priorities are safety, quality of service and environmental awareness. The comapny brings over 50 years of experience of the French VINCI group, experts in the field of operation of transport infrastructures. The implementation of the integrated management system (IMS) was done in 2013. A first successful audit was obtained and certified in 2014. We passed all recertification audits, with the last one in 2020. You can see the current ISO certificate here.
We have the R1 Pribina Nitra – Tekovské Nemce expressway supervised 24 hours a day, 7 days a week, 365 days a year. The purpose of our work is to keep Pribina safe and comfortable for everyone.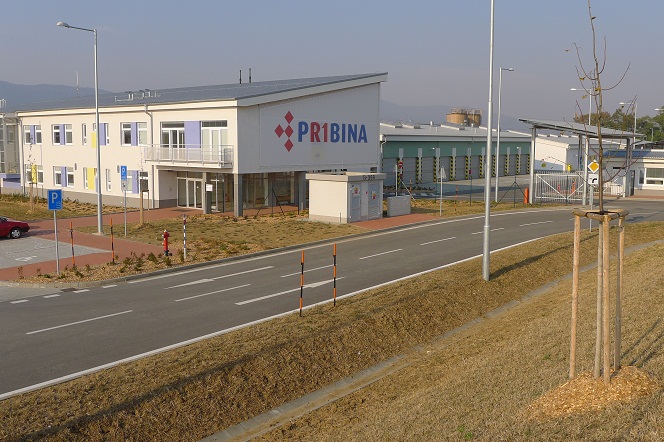 Expressway administration and maintenance center
Via Pribina Operations, a.s. is responsible for the maintenance and administration of the Via Pribina expressway. The expressway administration and maintenance center is located at "SSÚR R1 km50-Selenec, 949 01 Nitra, Slovakia". The complex is strategically placed at the outer boarder of the city of Nitra, right on the edge of the expressway. The center also houses a crisis center, garages for maintenance vehicles, workshops, center for production of salt solutions, salt storage, members of the highway department of the police force, highway police and the fire and rescue service in addition to the standard administration and maintenance personnel. The Via Pribina expressway is monitored 24/7 by the traffic monitoring center.
GPS coordinates of Via Pribina Operation: 48.3048380165702, 18.132651892657087
The state-of-the-art traffic monitoring center (TMC) is the information hub and the immediate evaluation center for everything happening at the expressway. The information is obtained and sent to the TMC via cameras, meteorological stations, temperature and humidity sensors built into the road. Using dynamic weight sensors, we are also able to monitor the current traffic intensity. Drivers in need of help can call an emergency SOS line 0800 333 333.
At the TMC we have:
meteorological monitoring system – 15 weather stations monitor the current status and development of the main weather indicators
system for measuring the intensity of traffic and weight in motion – 14 sensors built into the road senses the intensity of traffic and can determine not only the weight of moving vehicles, but also their possible overload
CCTV system (closed circuit television) – 34 cameras capturing live view of the road 24/7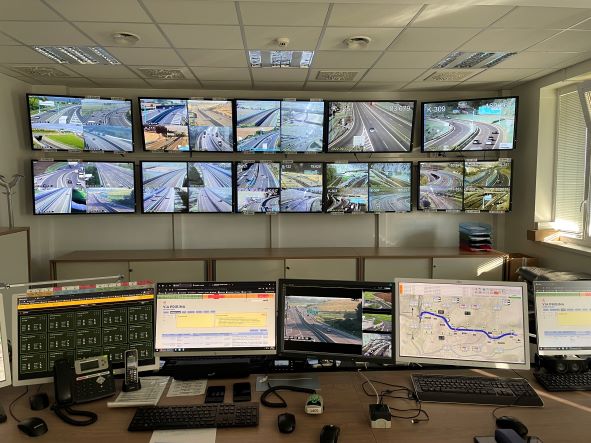 Via Pribina Operations
was last modified:
September 11th, 2023
by