Safety is our top priority for both employees and all users of the expressway. Since 2011, we create campaigns to reduce road accidents.
Safety Days are organized at our rest areas or the city of Nitra. Long-term campaigns for schools are focused on these topics:
Microsleep prevention
First aid rules
Proper driving in winter
Vehicle diagnostics
Importance of seat belts and child seats
Zero alcohol tolerance
Two-second rule
Safe driving in fog
Quick tips before your trip
It is our duty to do everything in our power, to make the Via Pribina expressway in best possible condition, with road safety being the top priority
There are still many situations that only the individual drivers can affects. Here are some safety tips to get home safely during any weather:
Before the travel:
Check the weather forecast
Have the first aid kit always in your car
Consider changing the travel date if you don't feel well
Are you able to drive in the current weather?
Is your car technically sound to make the trip?
On the road:
Be careful, the weather can change quickly
Check for exchangeable traffic signs that warn you of sudden changes of traffic organization
Avoid tailgating at all cost (keep your safe distance from other drivers)
Tips for driving in foggy weather
Driving in fog is no pleasure and can often get very risky. By following a these guidelines, you can minimize its risk:
Headlights on
Having headlights on in the fog is essential – the principle of "being seen" applies more than ever. We recommend daytime lights in combination with fog lights. The high beams are not as effective because their rays are being scattered by tiny water droplets forming the fog, creating a light wall effect that limits visibility.
Distance
Even at lower speeds it is exceedingly important to keep your distance from other drivers. This will leave room to react in case of an unexpected obstacle appearing on the road. The two-second rule applies during clear weather conditions and a 4 second rue should apply in case of foggy weather.
Animal prevention and safety on the roads
Preventing animals from entering the expressway and thus ensuring road users safety and animal welfare requires a focused approach.
At Via Pribina we have the following measures in place:
Multiple underpasses and culverts creating a safe migration corridors for animals
Continuous fencing along the entire expressway length, which is inspected regularly in line with the Slovak standards and also every time when are animals spotted close or inside the area protected by fencing.
We installed vertical wildlife warning signs in critical sections, alerting drivers of the possible presence of animals and encouraging them to drive more cautiously.
The signage location was chosen and approved by relevant authorities based on animal tracking data.
In the past, we applied animal repellent as a preventive measure. It serves to deter deer, wild boars, hares and other animals from entering the expressway.
Our expressway is monitored 24/7 by patrolmen who are taking care of critical areas even more frequently during period of high appearance of animals.
We are in discussion with local hunters to seek advice on minimizing the risks of animals on the road.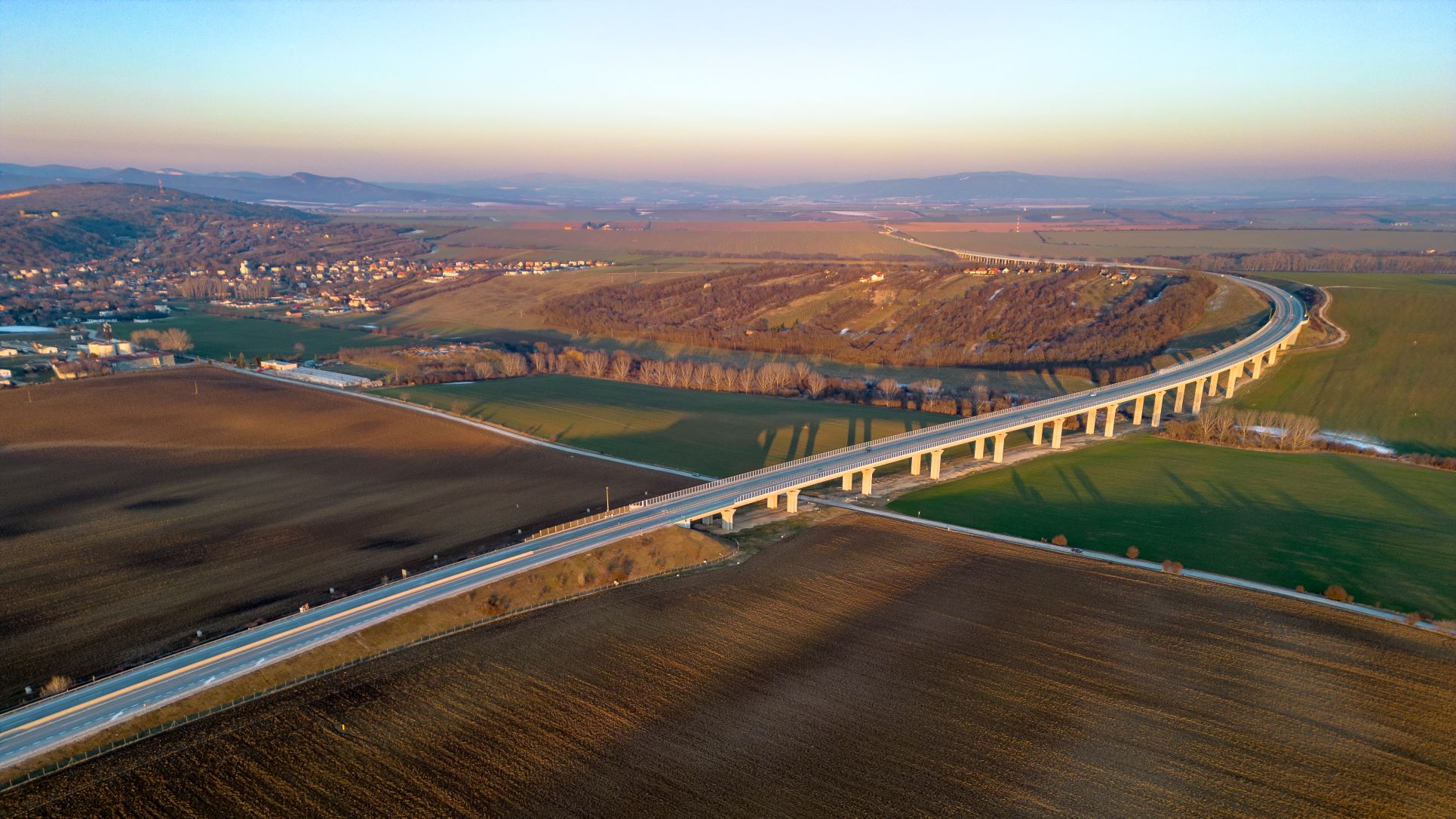 Emergency help on Via Pribina
Our goal at Via Pribina is to ensure safe and smooth traffic for all our users.
 Our dedicated team of operators, also known as 'men in yellow', are available 24/7 to provide immediate assistance in case of an unwanted event on our R1 section.
You can reach them through our free SOS line at 0800 333 333.
What happens when you call Via Pribina SOS:
When you call the SOS line, our dispatcher will ask you about your location and the type of vehicle you are driving, including the license plate number and the nature of the malfunction. They will also ask if you have a spare tire or if you have already called a towing service. If necessary, we can arrange for a towing service at your expense.
To ensure the safety of all road users, we advise drivers to put on reflective vests, exit their vehicles, and, if possible, move behind the barriers while facing traffic. Our priority is safety, so when our patrol arrives at the scene, they will secure it with an emergency closure, free of charge.
If you have already called a towing service, our operators will ask for their telephone number to coordinate with them directly. If the arrival time of the towing service poses a significant safety risk in specific traffic conditions, we may have to tow your vehicle at your expense to the nearest safe place where you can wait for your towing service. If fuel is necessary, our operators can replenish it at the expense of the driver.
Our operators are professionally trained and equipped to aid not only to your vehicle but also to you, your passengers, and children. They will eliminate the risk of further possible collisions by swiftly attending to faults and coordinating with other emergency services if necessary.
We have a team of 45 professionals on duty to ensure your safety, and our two Operation and Maintenance Centers are located at km 50 on the R1 expressway and the Via Pribina bypass in Banská Bystrica. Our operators take turns in shifts and are available non-stop.
In an emergency on Via Pribina, don´t hesitate to call our SOS line! We are here to help!
Safety
was last modified:
March 1st, 2023
by