The Via Pribina project (PPP project – R1 expressway) is historically the first Public Private Partnership  (PPP) project of this scale in Slovakia.
The project consists in the financing, design, construction, operation and maintenance of an expressway with two lanes in both directions and with a total length of 51.6 km for 30 years. The newly built expressway connects the city of Nitra and the village of Tekovské Nemce. The project also includes the Banská Bystrica bypass.
The first three sections (Nitra – Selenec, Selenec – Beladice, Beladice – Tekovské Nemce) follow the sections R1 Nitra – Trnava and Hronský Beňadik – Banská Bystrica, which create the 167 km long R1 expressway Trnava – Banská Bystrica.
The project was created by the Via Pribina, a.s., a consortium, composed of VINCI Concessions and Meridim. Via Pribina, a.s. was a winner of a tender on the basis of a Concession Agreement with Slovak Republic represented by the Ministry of Transport and Construction of the Slovak Republic on March 23, 2009.
The construction was carried out by Granvia Construction, s.r.o.
The operation and maintenance of the Via Pribina expressway is provided by Via Pribina Operations, a.s.
The Via Pribina project is the so-called "green field project". This name is generally referred to as projects that are implemented without restrictions arising from previous activities. In the case of motorway projects, it is the construction of a completely new road infrastructure. The opposite of a "green field" project is a "brown field" project. An example of a "brown field project" is the reconstruction of existing road infrastructure.
There are many models of PPP projects. The Via Pribina project is an example of the so-called DCFOM PPP project. In this model, the concessionaire is responsible for Design, Construction, Finance, Operate and Maintenance
1st section Nitra, west – Tekovské Nemce in the length of 45.9 km
2nd section Banská Bystrica – northern bypass in the length of 5.7 km
Opening date of each section*:
1st section Nitra, west – Selenec ………………………. 28. October 2011
2nd section Selenec – Beladice ………………………. …. 28. October 2011
3rd section Beladice – Tekovské Nemce ………………. 28. October 2011
4th section Banská Bystrica – northern bypass ……. 27. July 2012
*the first section was segmented into 3 parts during construction
| | |
| --- | --- |
| Main route |   |
| Length: | 51,6 km |
| Category: | R 22,5 |
| Road area on R1: | 1 100 000 m2 |
| Number of buildings: | 850 |
| Bridge structures – construction and induced modifications |   |
| Total number: | 84 |
| Total length of bridges: | 6 843 m |
| Level crossings |   |
| Count: | 6 |
| Noise barriers |   |
| Number of objects: | 41 |
| Total length: | 32 611 m |
| Retaining and door frame walls |   |
| Number of objects: | 27 |
| Total length: | 4 362 m |
| Modifications of other roads |   |
| Number of objects: | 59 |
| Modifications of engineering networks |   |
| Water management facilities: | 187 |
| Electrical objects: | 255 |
| Modifications on the gas pipelines: | 35 |
| Construction project name |   |
| R1 expressway, Nitra, west – Tekovské Nemce and Banská Bystrica – northern bypass, PPP project |   |
| Type of construction | New development |
| Contracting authority |   |
| Ministry of Transport, Construction and Regional Development of the Slovak Republic, Námestie slobody 6, 810 05 Bratislava |   |
| Concessionaire |   |
| Via Pribina, a.s., Europeum Business Center – block A, Suché mýto 1, 811 03 Bratislava |   |
| Contractor |   |
| Granvia Construction, s.r.o., Pri Trati 25 / a, 821 06 Bratislava |   |
| General designer |   |
| Dopravoprojekt, a.s., Kominárska 2,4, 832 03 Bratislava 3 |   |
| Valbek, Vaňurova 505/17, 460 01 Liberec, Czech Republic |   |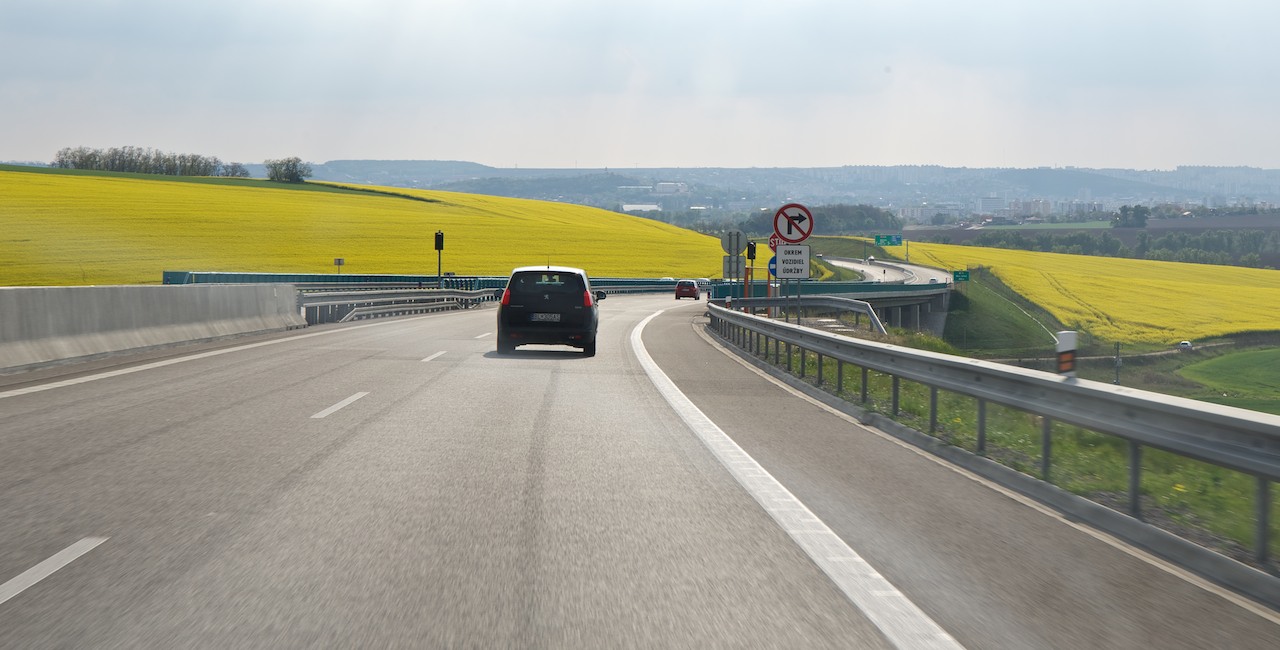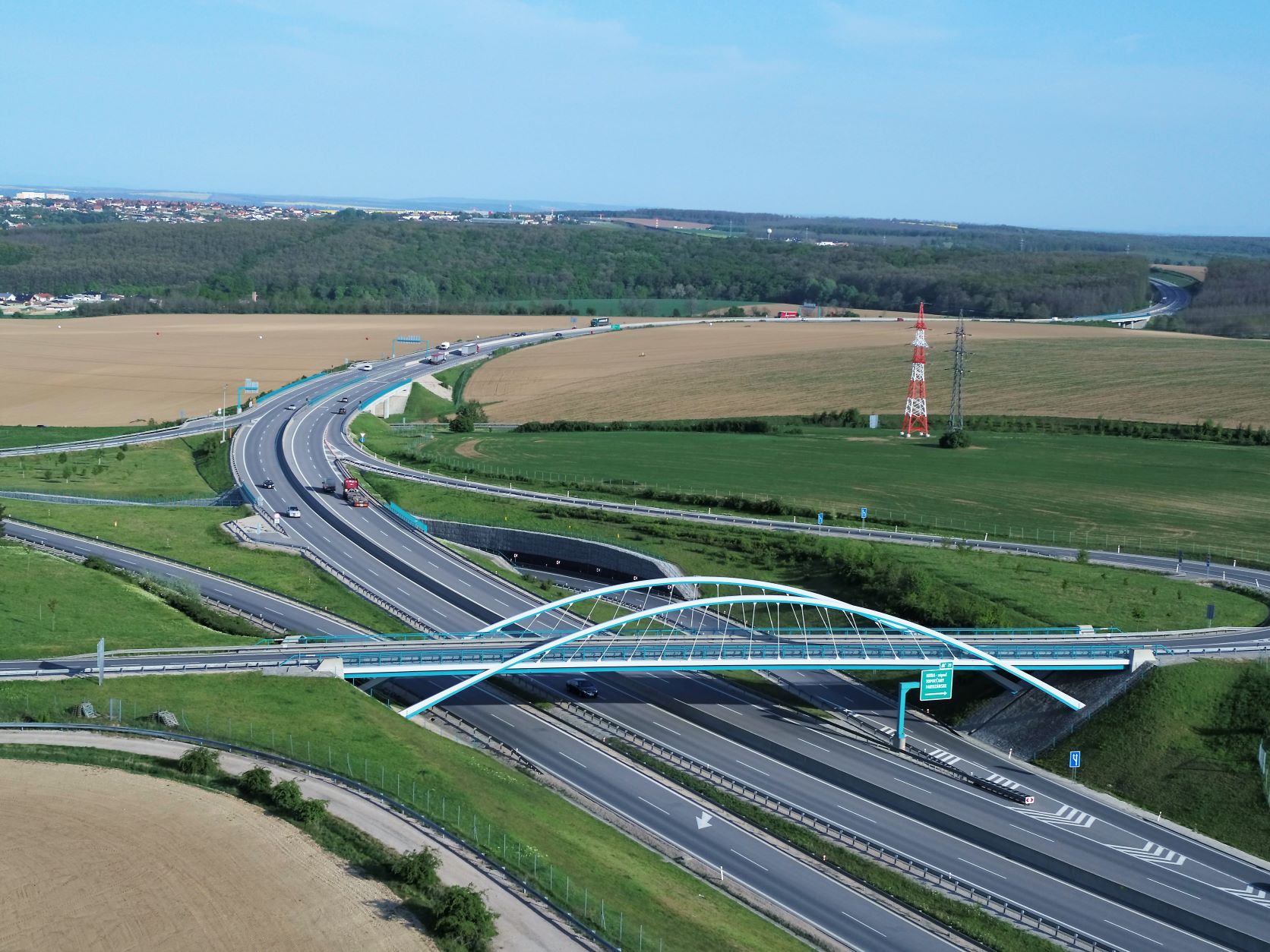 Concession and operation
was last modified:
November 4th, 2022
by