On Saturday, July 1st, 2023, we hosted the traditional Safety Day event at the Chrenová traffic playground in Nitra, welcoming families with children. It was a thrilling day filled with action, as well as valuable knowledge and experiences sharing.
We would like to express our gratitude to the City and Traffic Police in Nitra for their active participation. They brought along police horses and dog handlers, adding an extra level of excitement to the event. We are also delighted to have had the presence of rescuers from the Fire Department, the Red Cross, the towing service, and our dedicated 'men in yellow' from the road patrol, Via Pribina Operations.
For over 10 years, the concessionaire of the Via Pribina expressway has been organizing events and awareness campaigns focused on promoting road safety.
Together, we are making a significant contribution to positivemobility.
We are thrilled to see the continued interest in our activities and eagerly anticipate our future events.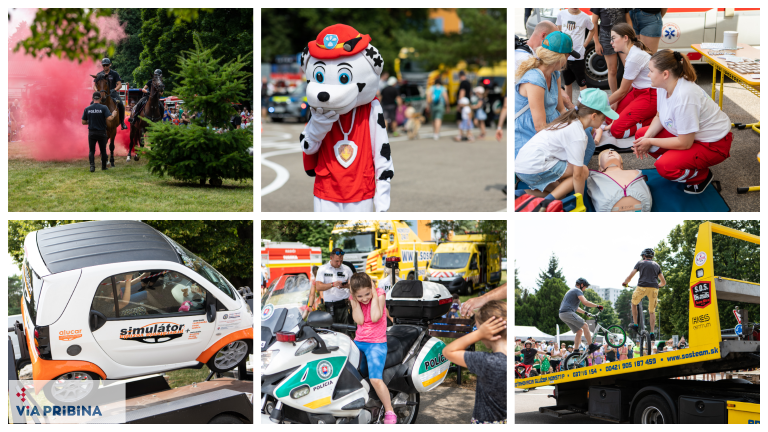 Summer Safety Day 2023
was last modified:
July 14th, 2023
by
Categories: