First-ever electric charging stations on R1 PR1BINA
Increased convenience for road users
Slovakia's first road PPP keeps demonstrating its positive impact for drivers
GRANVIA, concessionaire of the R1 PR1BINA expressway, is opening 2 new rest areas in Pohranice just beyond the 53rd km both south and north direction. The rest areas will provide full commodities to drivers, including electric charging services.
FIRST ELECTRICAL CHARGING STATIONS
2 electrical fast-charging stations with two plugs will be the first stations of its kind on the 51.6km infrastructure, which is the first PPP project in Slovakia.
The 150 kW charging stations are highly convenient for public and fleet use of electrical vehicles including those equipped with high voltage battery system.
Apart from the charging stations, Pohranice will also offer the opportunity to fill up a car with CNG, a more efficient, greener alternative to petrol.
Increased convenience for road users
Apart from the fuelling stations, the new rest areas feature a whole range of services, including;
Outdoor fitness studio
Separate kids' playground
A 155m2 exercise area for pets
Mixed products grocery shop
Café with on-site made hot food
Ample parking on either side offers 53 spots for small vehicles, 2 caravans, 8 buses and 50 trucks.
The extra-large parking for trucks is especially designed to provide more comfort for drivers travelling long distances, for whom quality rest is essential.
SLOVAKIA'S FIRST ROAD PPP KEEPS DEMONSTRATING POSITIVE IMPACT FOR DRIVERS
The opening of the new rest areas with service stations brings the total number of rest stops on R1 PR1BINA to 4, at both ends of the infrastructure, which greatly increases the comfort for all commuters.
Opportunity to rest significantly contributes to safety on PR1BINA, which sees 18 600 vehicles passing through on a daily basis. It means drivers can take frequent breaks, stretch, get refreshments or walk their pets.
R1 PR1BINA is the first PPP project in Slovakia signed with the Ministry of Transport, Construction and Regional Development of the Slovak republic and put into operation in 2011.
In over a decade of operation, this modern infrastructure reduced accidents on the old road I/65 by 80%, brought drivers increased safety, significant time and fuel savings and created a continuous corridor between cities of Trnava and Banská Bystrica.
Christian Biegert, Executive director of VINCI Highways in Central Europe, declared: "The opening of these new rest areas confirms the commitment of VINCI Highways, operator of R1 PR1BINA Expressway, to offer its users ever more services. Also, by choosing to develop EV charging on R1 PR1BINA expressway, we act to make road mobility more sustainable. We are committed to decarbonizing transportation and aim to contribute to achieving net zero emission from the mobility sector by 2050 .
Quentin Duchateau, DCEO of GRANVIA, declared: "Improving Quality, safety, but also innovation through public-private partnerships lie at the heart of our shareholder policy
VINCI Highways and Meridiam. As the first road PPP in Slovakia, PR1BINA keeps leading the way to new, more sustainable and customer-friendly usages".
About VINCI Highways
VINCI Highways, a VINCI Concessions subsidiary, is a leader in road concessions, operation and mobility services. We design, finance, build and operate motorways, bridges, tunnels, urban roads and mobility services on a network of more than 4,000 km in 16 countries. VINCI Highways leverages its expertise to deliver the highest performance and safety standards and treat drivers to a positive experience.
More information:
https://www.vinci-concessions.com/en/vinci-highways
https://www.linkedin.com/company/vinci-concessions/
About Meridiam Infrastructure
The Meridiam Infrastructure Investment Fund focuses on financing projects for the construction and operation of public infrastructures that are financed through public-private partnerships (PPPs) or are the subject of concessions. The company invests not only in France, but also in countries such as Poland, Germany, Austria, Finland, Great Britain, the USA and Canada in primary and secondary infrastructure projects.
About GRANVIA
The concessionaire and operator, GRANVIA and Granvia Operation, oversee the concession, operation and maintenance of the 52km R1 PR1BINA expressway. The first section Nitra – Tekovské Nemce was opened in October 2011. The second section, 5.6 km long, is the northern bypass of Banská Bystrica, which has been accessible to drivers since June 2012.
More information: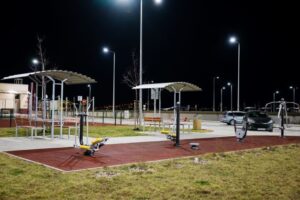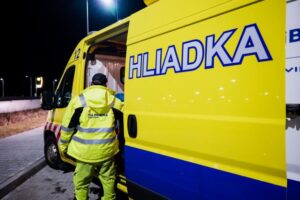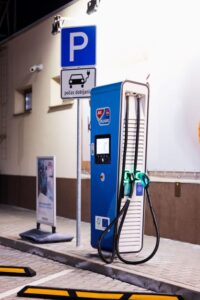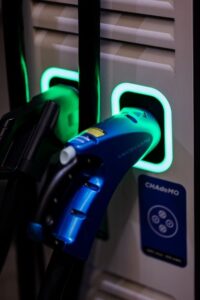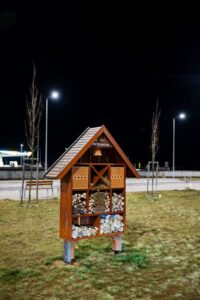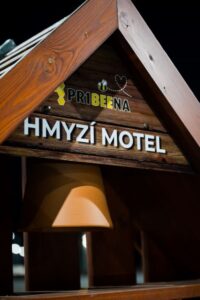 Via Pribina opens new rest areas on the R1
was last modified:
March 22nd, 2023
by
Categories: